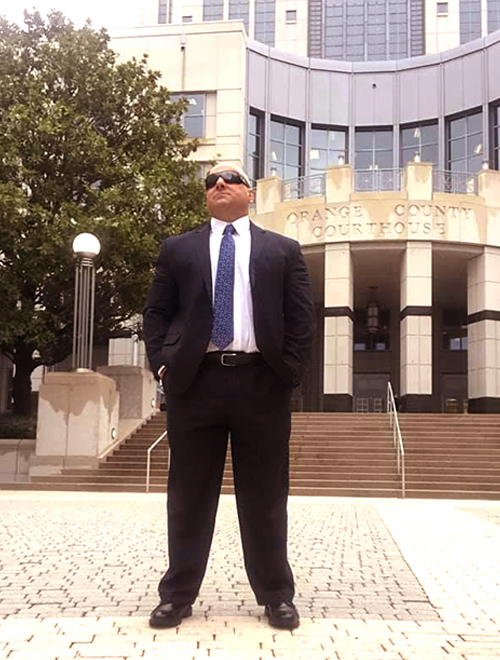 Broward County Florida DUI Defense Attorney Evan Kleiman. have been a resident of Broward County for over 40 years.  I attended the University of Miami in 1984 and received my Bachelors of Business Administration Degree in 1988.  Not wanting to leave there, I stayed at The University of Miami and received my law degree in 1991.  I opened my first office in Hollywood in October 1991 and specialized in criminal defense.  My personal belief is that a client deserves the upmost personal respect and understanding.  I realize that a criminal defendant  often feels they are in the worst possible place in their life.  When you are a client at The Law Offices of Evan M. Kleiman, P.A. you will receive the services of an experienced, aggressive and understanding attorney who has represented thousands of clients in all stages of the judicial process.
During the course of representing you – my client – I strive:
1) To defend your constitutional rights throughout all stages of the judicial process in an effective and aggressive manner, always putting your best interests above anything else.
2) To accommodate your schedule and to be available for you 7 days a week 24 hours a day (weekends and holidays included) wherever possible and whenever necessary to inform you of the progress of your case, answer any questions you may have and to prepare your case for upcoming court dates. My clients are encouraged to contact me directly on my personal cell phone whenever they feel they need to speak with me for any reason.
3) To treat you, the client, in a courteous, patient and respectful manner – never losing sight of the fact that you are involved in a judicial process which can be stressful, confusing and overwhelming at times. My job is to achieve the best possible outcome for you while always upholding your dignity and respect. In so doing, I will put forth all of my effort, knowledge and over 25 years of legal and practical experience.

Member American Bar Association
Federal Bar Southern District of Florida
Over 28 Years of Trial Experience
Graduate of The University of Miami Law School
The Law Offices of Evan Kleiman, P.A.
2455 Hollywood Boulevard • Suite 104, Hollywood, Florida 33020
Phone: 954-453-1142    Cell: 954-804-1940    
Fax: 954-453-1115